wedding gowns 2011 - elizabeth barboza pronuptia wedding gowns 2011
robes de mariée 2011 - Elizabeth robes de mariée Pronuptia Barboza 2011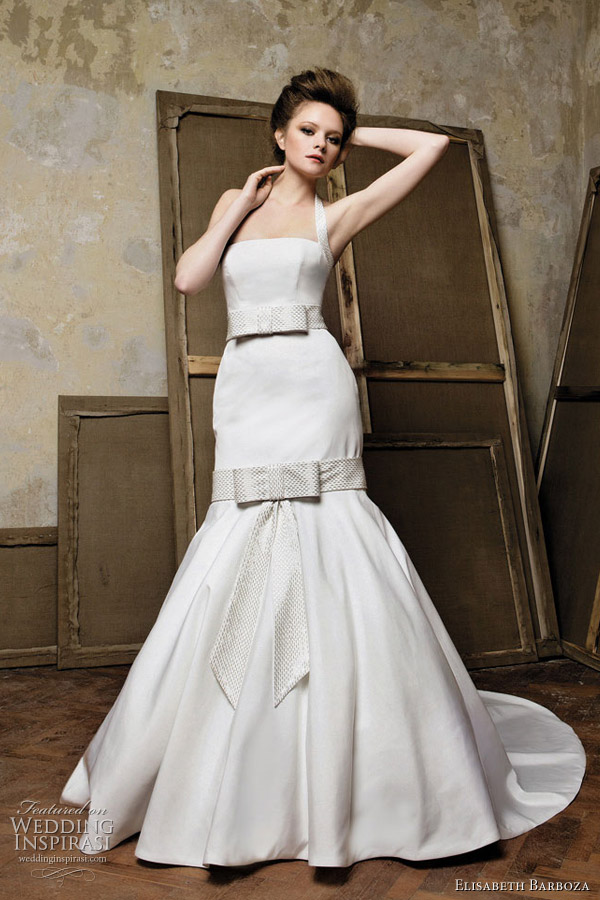 These elegant wedding gowns are from the Elizabeth Barboza 2011 bridal collection from Pronuptia. Above, Mondrian, pretty mermaid style gown with ribbon acent at waist and skirt. Below, Picasso, show-stopping empire pleated dress with Swarovski strass and ostrich feather accents.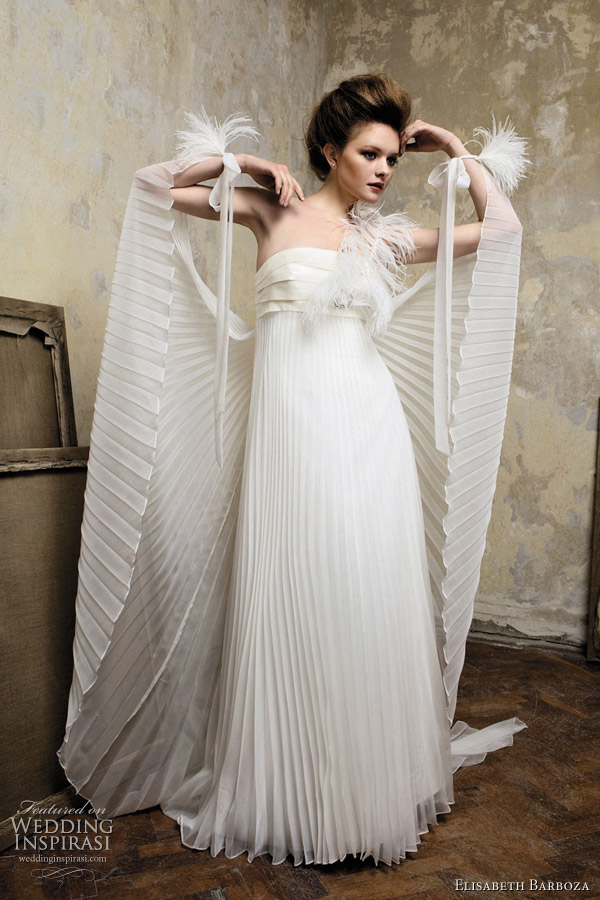 wedding gowns 2011 :Delacroix wedding dress in light ivory chiffon tulle with a non-detachable micro bolero in tulle, delicately inlaid with re-embroidered cornelli lace and enhanced with Swarovski strass, velvet ribbon with long tails adorned with a painted flower.
wedding gowns 2011 :Rembrandt two-piece effect wedding gown — high waisted mermaid cut skirt in light ivory aléochine and satin blouse with front delicately adorned with Valencienne flounces intercut with overstitched micro-pleats and enhanced with square glass buttons.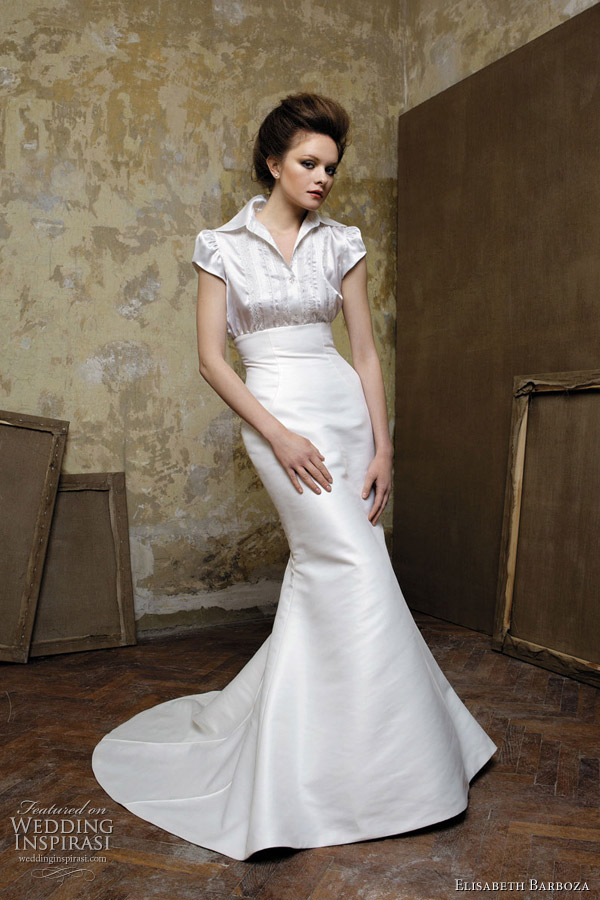 wedding gowns 2011 :Degas ballerina dress with organza blouse finely adorned with micro pleats and Valencienne flounces, waist adorned with a wide draped belt.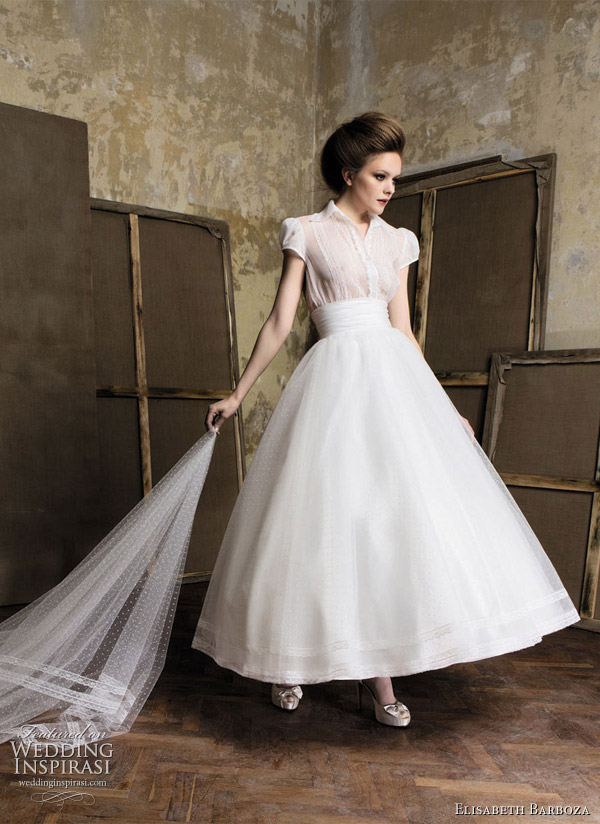 wedding gowns 2011 :Mermaid silhouette giwb in light ivory silk dupion decorated with magnificent silk roses hand-painted in pastel colours. The décolleté, straight on the front and asymmetrical on the back, is inlaid with lace re-embroidered with cornelli.
wedding gowns 2011 - elizabeth barboza pronuptia wedding gowns 2011